July 5th, 2018 by admin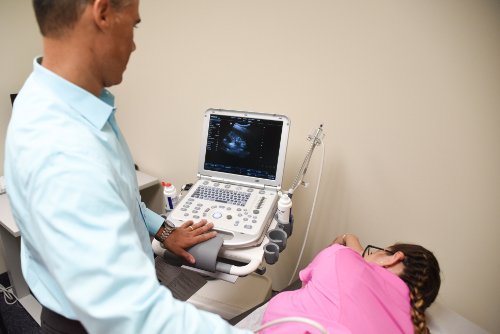 Yikes! The thought of surgery is scary! The good news is, with today's technology, we can often figure out what is going on without it!
With ultrasounds we can take a look at what you have going on inside without surgery! This technology allows us to see everything from kidney stones and blockages to injuries and abnormalities.
Most of the time there is nothing special for you to prepare for. Our certified ultrasonographer takes images of the area with a small hand-held probe gently applied to the skin to see what is going on in there.
Find out more about our renal ultrasounds!
Posted in: Services